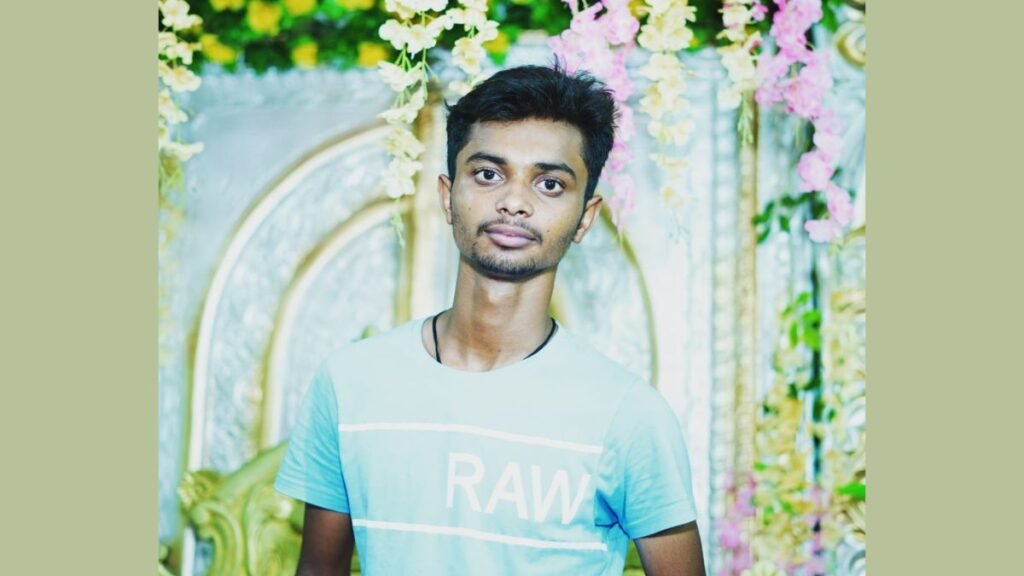 Karan Chaudhary aka Mahi, a versatile Indian personality, has become a household name with his remarkable talents and captivating online presence. Born and raised in Muzaffarpur, Bihar
New Delhi (India), June 28: Karan Chaudhary aka Mahi, a versatile Indian personality, has become a household name with his remarkable talents and captivating online presence. Born and raised in Muzaffarpur, Bihar, Karan has managed to carve a niche for himself as a renowned Tech YouTuber, singer, musician, actor, and overall internet celebrity. Hailing from a modest background, his journey to stardom is an inspiration for many aspiring artists.
Karan Chaudhary was born to Naresh Chaudhary, who is currently undergoing heart surgery, and his mother Ambika Chaudhary, a dedicated homemaker. From a young age, he had a dream of becoming a successful singer, and his passion for music and technology grew with time. He also developed an interest in acting and computers, fueling his desire to explore various creative avenues.
Karan completed his schooling at Adarsh High School in Madhaul, Sitamarhi, until 10th grade. Currently, he is pursuing his education in Muzaffarpur, specializing in Bio Science. He has two siblings, an elder sister named Kajal Chaudhary and a younger brother named Mohan Chaudhary, who have been pillars of support throughout his journey.At the tender age of 16, Karan gained recognition as a Tech YouTuber with his channel "Karan Star Official" in Bihar. He created engaging videos centered around entertainment, showcasing his expertise in the field. However, in 2020, his channel faced a setback when it was suspended by YouTube due to community guideline violations. Overnight, he lost over 4000 subscribers, but he didn't let this obstacle dampen his spirits.
Undeterred by the setback, Karan channeled his creativity into music production and editing. He collaborated with Manohar Film Studio, where he displayed his talent in creating visually stunning music videos. Simultaneously, he pursued his passion for singing and embarked on a musical journey. In 2021, Karan joined forces with "ATH Tarun," a motivational YouTube channel, and began creating inspiring content through music and videos.
Karan Chaudhary's career trajectory expanded further when he partnered with Vikrant Production, a renowned film studio. Alongside his association with ATH, he showcased his acting prowess and music direction skills, leaving a lasting impact on his audience. His ability to wear multiple hats and excel in diverse fields sets him apart as a dynamic performer.
Apart from his impressive career accomplishments, Karan is also recognized as a motivational speaker. Hailing from Sitamarhi, Bihar, he shares his experiences, inspiring others to pursue their dreams relentlessly. With his natural charisma and captivating storytelling abilities, he has become a sought-after speaker, especially among the youth.
Karan Chaudhary's journey is a testament to the power of determination and unwavering passion. Despite facing challenges along the way, he has managed to emerge as a role model for aspiring artists and entertainers. His talent, versatility, and dedication continue to captivate the hearts of his fans, making him one of the youngest and most influential personalities in the Indian entertainment industry today.
As Karan continues to explore new avenues and touch lives through his art, his story serves as a reminder that dreams do come true with perseverance and hard work. The world eagerly awaits the next chapter in his inspiring journey, and it's safe to say that Karan Chaudhary is destined for greatness.
Instagram = https://instagram.com/karanchau7631?igshid=NTc4MTIwNjQ2YQ==
Facebook = https://www.facebook.com/Karanchaudharyblogs?mibextid=ZbWKwL
If you have any objection to this press release content, kindly contact pr.error.rectification[at]gmail.com to notify us. We will respond and rectify the situation in the next 24 hours.