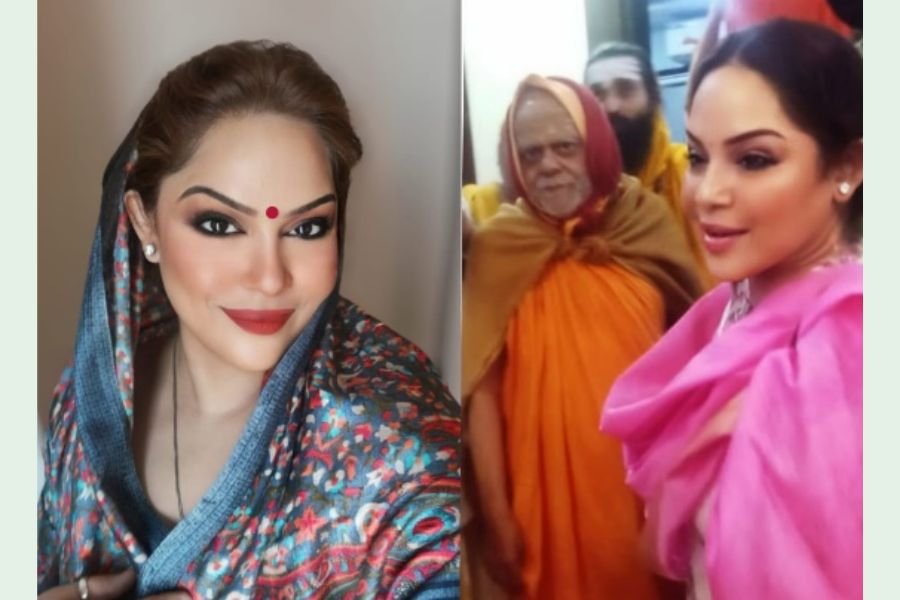 Shimla (Himachal Pradesh) [India], September 15: In a momentous achievement for Indian philosophy and scholarship, Dr. Vandana Sharma, a Resident Fellow at the Indian Institute of Advanced Study, has been selected to present her research paper titled "A Comparative Analysis of Upanishadic and Einsteinian Philosophy" at the XXV World Congress of Philosophy in 2024, set to take place in Rome from August 1st to August 8th.
The news came through a heartfelt letter from Flavia Palmieri, which extended congratulations to Dr. Sharma and underscored the significance of her selection. The research paper will be featured in the "08. Comparative, Intercultural, and Cross-Cultural Philosophy" section of the congress, highlighting its global relevance.
Dr. Sharma's work promises to bridge the gap between the ancient wisdom of Upanishadic philosophy and the groundbreaking theories of Albert Einstein. This intriguing intersection is expected to offer profound insights into the world of philosophy and science. Her selection for this prestigious event is not only a personal achievement but also a moment of pride for her institution and the entire academic community.
As preparations for the congress ramp up, Dr. Sharma will be focusing on the necessary formalities, including registration and visa arrangements. The Indian Institute of Advanced Study and the academic community at large have pledged their support, emphasizing the importance of her participation in this global gathering of philosophical minds.
In response to this significant recognition, Dr. Vandana Sharma expressed her gratitude, stating, "I am deeply honored to have the opportunity to present my research on this global platform. This selection affirms the value of interdisciplinary dialogue and underscores the universality of philosophical ideas. I am excited to contribute to this enriching discourse."
The XXV World Congress of Philosophy in Rome is expected to bring together philosophers, scholars, and thinkers from across the world to engage in meaningful discussions and share their perspectives on a wide range of philosophical topics. Dr. Sharma's presence and her research on the convergence of Upanishadic and Einsteinian philosophies promise to be a highlight of the event.
As the academic world eagerly anticipates the August 2024 event, Dr. Vandana Sharma continues her preparations with determination and enthusiasm. Her participation is not only a personal achievement but also a testament to the vibrant philosophical community in India and its contributions to global thought.
The entire Indian academic and philosophical community wishes Dr. Sharma the best of luck in her preparations for the XXV World Congress of Philosophy and looks forward to the insightful discourse she will undoubtedly bring to the forefront.
Dr.Vandana Sharma 'Diya' is a well known scholar of Advaita Vedanta Darshana. She belongs to the Advaita Vedanta Parampara and is the direct disciple of Swami Nishchalananda Saraswati ji Maharaja, the 145th Shankaracharya of Puri Matha. Dr.Sharma is an ardent devotee of Lord Shiva and Jagadguru Adi Shankaracharya.
If you have any objection to this press release content, kindly contact pr.error.rectification[at]gmail.com to notify us. We will respond and rectify the situation in the next 24 hours.